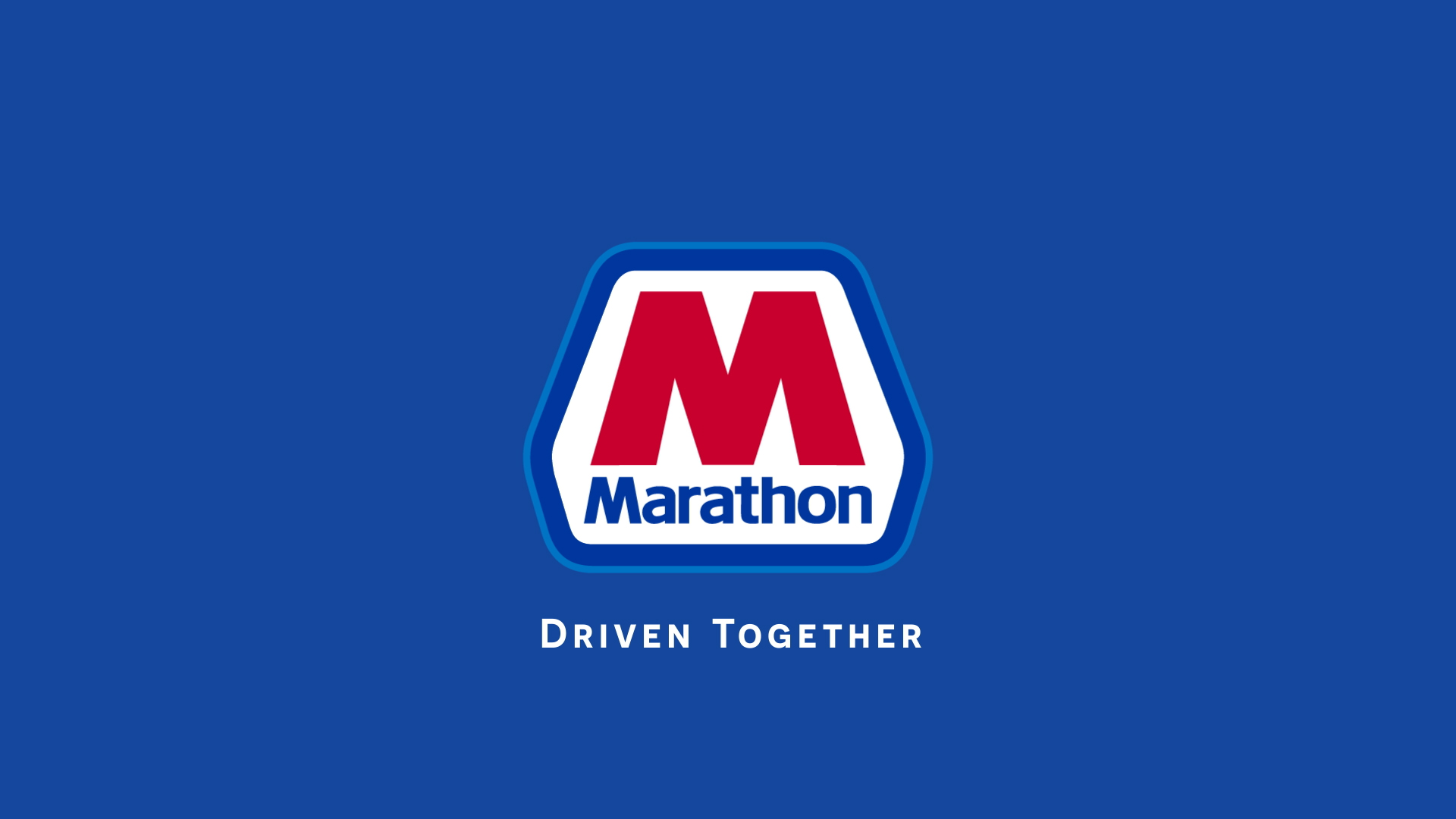 Driven Together: Marathon brand launches new ad campaign and website
09/25/2023 | Advertising
The Marathon retail brand is launching a new ad campaign and tagline that highlights co-pilots, who make the drive of life worthwhile. Like any great co-pilot, Marathon is there to fuel the drive.
"Marathon has always embodied an American spirit that consumers can relate to," said John Rice, Marathon's Manager of Advertising and Brand Management. "In this campaign, Marathon is connecting on those shared values with the consumer."
The "Driven Together" tagline is relatable to the brand and the products provided while also eliciting a sense of partnership. The commercials show vignettes of drivers and their co-pilots experiencing fun and relatable moments on the road and at Marathon stations.
The campaign will launch with national media across both broadcast TV and digital platforms. Advertising spots will air on live sports, cable, and streaming platforms. As the Official Fuel of the Big Ten Conference again this year, the Driven Together campaign will be featured during games across multiple markets.
The ad campaign and tagline are the latest in contemporizing the Marathon brand and broadening its appeal to consumers across the country. Late last year, the retail brand debuted a new Endurance image including a retooled logo, bolder modern design, and illumination.In tandem with the launch, the company is also launching its new brand website marathonfuel.com, replacing marathonbrand.com. The rebranded site aligns with and features imagery from the new campaign.
"Beginning in early 2023, the brand's new consumer loyalty program launched, Marathon ARCO Rewards," said Steve Solomon, Marathon's Director of Brand Strategy and Innovation. "In the past eight months, the program has seen impressive member growth and activity."
In June, Marathon retail brand made history when the Endurance logo became the inaugural jersey patch sponsor of the Cleveland Guardians.
Marathon remains driven to provide our consumers with the highest level of quality fuel and service, as we take this next step, together.