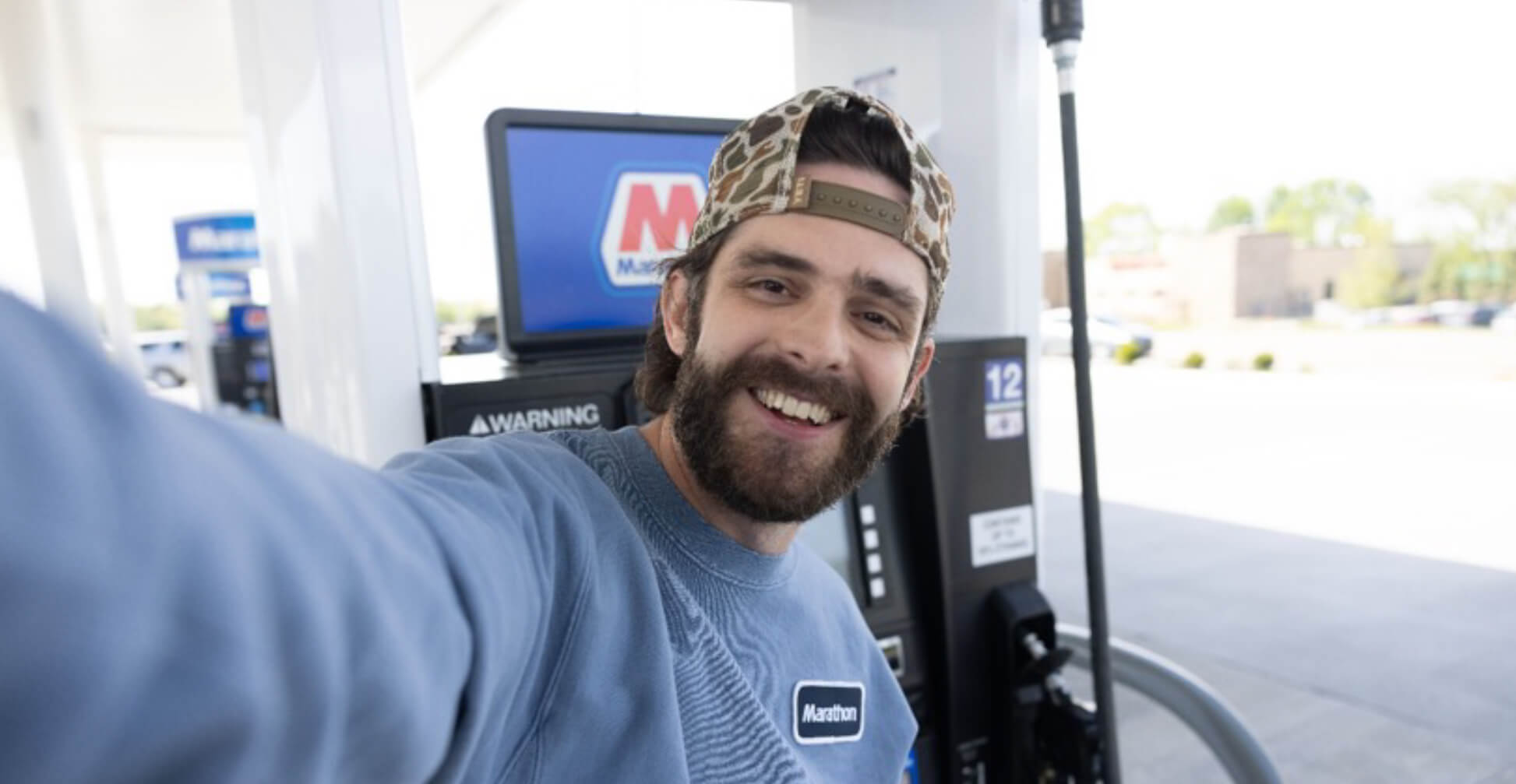 Fueled by Marathon: Thomas Rhett's 2023 Home Team Tour sponsored by Marathon
05/01/2023 | Sponsorships
With summer right around the corner, country powerhouse Thomas Rhett is gearing up to entertain fans across the country on his Home Team Tour from May through September 2023.
Rhett and the opening acts Cole Swindell and "Whiskey on You" singer Nate Smith will crisscross the U.S. with stops in over 40 cities. The tour kicks off in Des Moines, Iowa, on May 4.
"We're incredibly excited to partner with Thomas and the entire crew as the official fuel sponsor of his Home Team Tour," said John Rice, Marathon's Manager of Advertising and Brand Management.
Marathon's partnership with the country hitmaker includes a fleet of nine Fueled by Marathon-branded tour trucks that will travel across the U.S. for all 44 tour stops.
In addition to branding across Rhett's fleet of tour trucks, the Marathon brand receives nationwide visibility and recognition by supporting the award-winning singer-songwriter through in-venue LED signage at concerts, introduction videos before Rhett takes the stage, co-branded posts across his widely followed social media pages, as well as branding on the country music superstar's website and on concert venue websites.